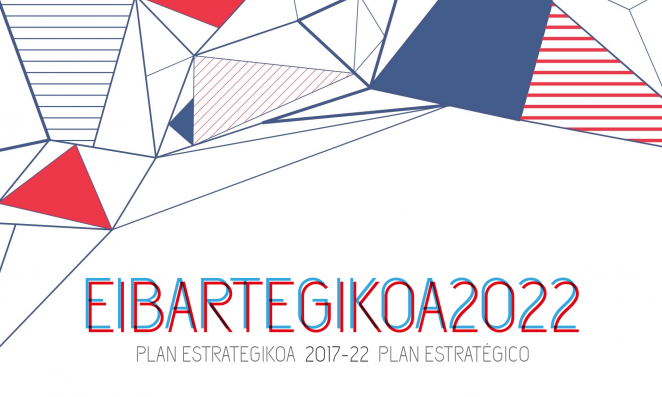 Eibar approaches this process with the benefit of the experience accumulated in the 75 year history of the club but with an open mind in order to listen to our fans and to become a more modern, open and transparent club, without forgetting our history, our essence, or our values.
A participatory methodology has been adopted, with more than 100 participants – from all the areas that make up the social mass of the club – having been directly involved in the development of the Plan, which has been created with the objective of maximising the benefits that Eibar can generate for the region and the city.
After a year of learning, the club is at a key moment to consolidate its position among the elite. For this reason, SD Eibar Foundation is leading a strategic positioning process in which we aim to create a new business model based on the values ​that have brought us here, but at the same time more open and innovative, characterised by democratic participation and transparency. To the traditional values ​of the club, such as humility, work, effort, team spirit, solidarity, sacrifice and the will to overcome, we must add others that will be incorporated as part of the Strategic Plan: leadership-ambition, excellence, brand image, transparency, democratic participation, integrity and diversity.
Having set the priorities for Eibar until 2017, the 2015-2016 Management Plan for each department has been initiated, and will be completed during 2017. Meanwhile, the plan for communication and socialisation within the Strategic Plan directed by the Foundation of the Club has passed four milestones:
Presentation of conclusions to the participants - 15/10/2015 (North Stand, Ipurua)
Constitution of the Strategic Forum - 10/11/2015 (Meeting room, El Corte Inglés)
Process of Public Participation I - 14/11/2015 (Foyer, Town Hall)
Process of Public Participation II - 10/12/2015 (Foyer, Town Hall)
Lines of work
The main areas of action of this Plan will be the redefinition of the sporting model, the consolidation of the club as a driving force for economic and social development, the establishment of an advanced management model, the expansion of the Eibar brand and the construction of Ipurua Tallarra, one of the club's strategic projects that will not only mean expanding the capacity and improving the facilities of the stadium but also a commitment to the modernisation of Eibar and its opening up to other areas such as training, culture and social life.
1 SPORTING MODEL
2 DRIVING FORCE FOR ECONOMIC AND SOCIAL DEVELOPMENT
3 ADVANCED MANAGEMENT MODEL
4 EIBAR BRAND
5 IPURUA TALLARRA