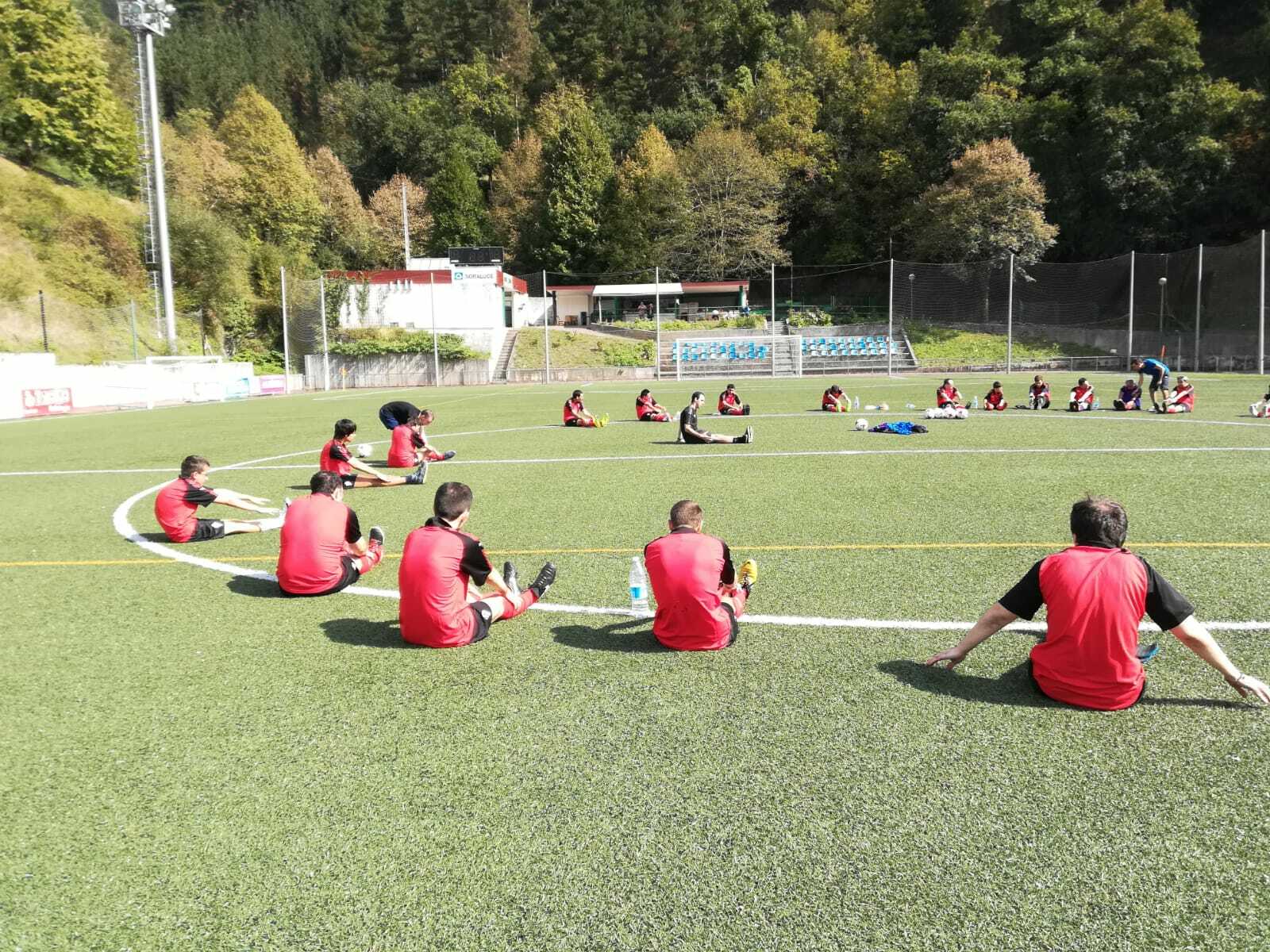 The Eibar Team of the La Liga Genuine will start their season on November 16
Celta, Athletic and Huesca will be the first rivals
In little more than a month, in mid-November, La Liga Genuine starts, a competition that integrates teams made up of people with intellectual disabilities and in which, for the first time in its history, SD Eibar will participate. Ander Romarate, responsible for Inclusive Football of the los armeros, explains that "we have completed a staff of 25-26 players, with kids and girls from 16 to 30 years. They are all players from Gipuzkoa and I would like to thank the Atzegi Foundation for their collaboration. "
Romarate has been working for several months on a project that is possible through SD Eibar Fundación, in collaboration with Kirolgi, and since then the initiative has only grown. "The forecast is very good and positive, LaLiga Genuine is a very powerful competition and with the entry of new sponsors, it is clear that LaLiga is betting to keep growing. For the kids this opportunity is incredible because they will be in the best conditions doing what they like ".
This new team of SD Eibar trains once a week in Soraluze, in Ezozia - Saturdays at 1:00 p.m. -. "Before the first training it was a bit chaotic, because the kids came from different places and I barely knew them. In addition, training for the first time in Soraluze without completely controlling the field as you can do in Unbe complicated everything a bit. But everything went well. The goal is to get to know each other, to know the club's philosophy and methodology, and the feedback has been very positive for the time being. "
The goal that Romarate sets for this season is clear. "We are still green, it is difficult to get a sports performance, so the important thing is that you see a team and that the kids work hard and work together."
Along with the Intellectual Disability team, Romarate is also responsible for the PC team (cerebral palsy), of which 10 -12 players already form part and in which new additions are expected. Both the PC team and the one that is part of La Liga Genuine train together thanks to the work of three technicians and two volunteers "The long-term idea is to create some other group for more young people, but right now it is complicated by the lack of availability of fields. Hopefully we get it "says delighted Romarate.
All interested can participate and collaborate in this exciting project, or you can request information to the Department of Inclusive Soccer through the mail futbolinclusivo@sdeibar.com or by calling 688 651 748.