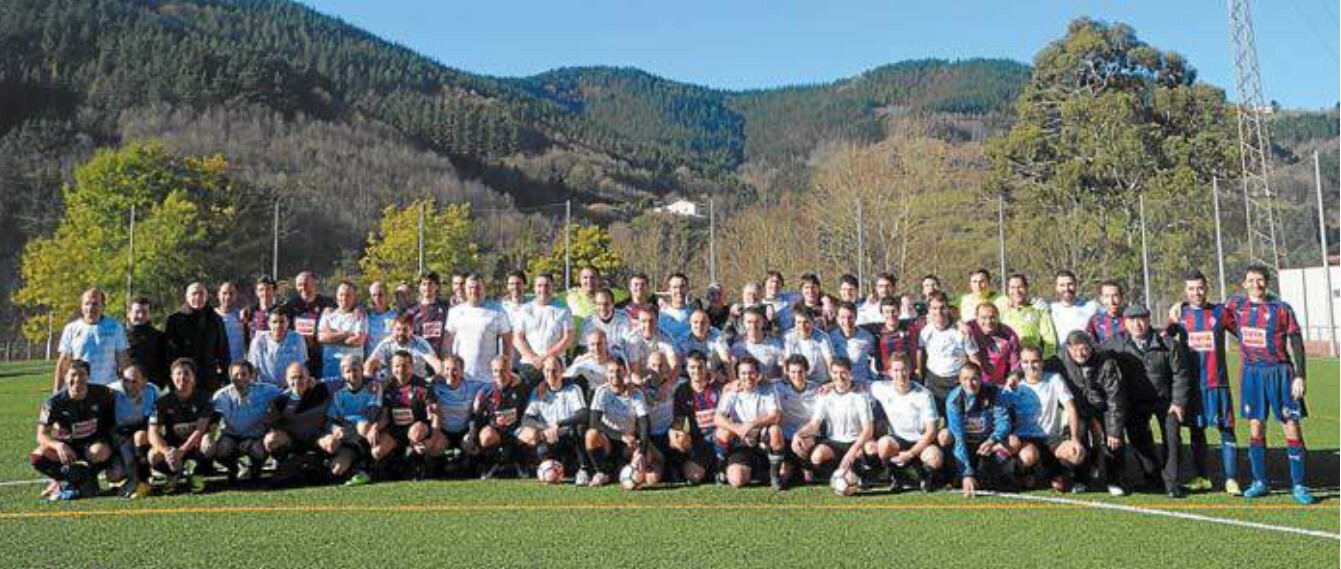 SD Eibar congratulate Eibartarrak on their 25th anniversary
Last weekend a friendly fixture between the SD Eibar Veterans and Eibartarrak FT was staged to mark the club's anniversary
Eibartarrak FT's 25th anniversary celebrations continue apace. The club, which was founded in 1991, has organised various events to mark the milestone, including a fixture held last Saturday between the SD Eibar Veterans and Eibartarrak at the Ezozia de Soraluze pitches, a game which ended in a 9-2 win for the SD Eibar Veterans.
The club, which this year celebrates its 25th anniversary, has already earned its place in the city's sporting heritage, writing its name into the footballing folklore of Eibar and the Debabarrena region, alongside other well-known clubs such as CD Urki.
The club's on-field highlights include coming runners-up in the 1998/99 Copa del Reina and finishing second in the league in the 2000/01 campaign.
During the course of the 2003/04 season, Eibar - under Jaime Barriuso's presidency - merged with Eibartarrak, with the club taking on the name of Eibar – Eibartarrak, before coming fully under Armeros control in the 2009/10 campaign, with the team's name being switched to 'Eibar'.
SD Eibar would like to publically express its sincere congratulations to the club for all of its history and these 25 years, given that football, and in particular, the women's game have benefitted greatly from the role played by Eibartarrak FT over the course of the last two decades.