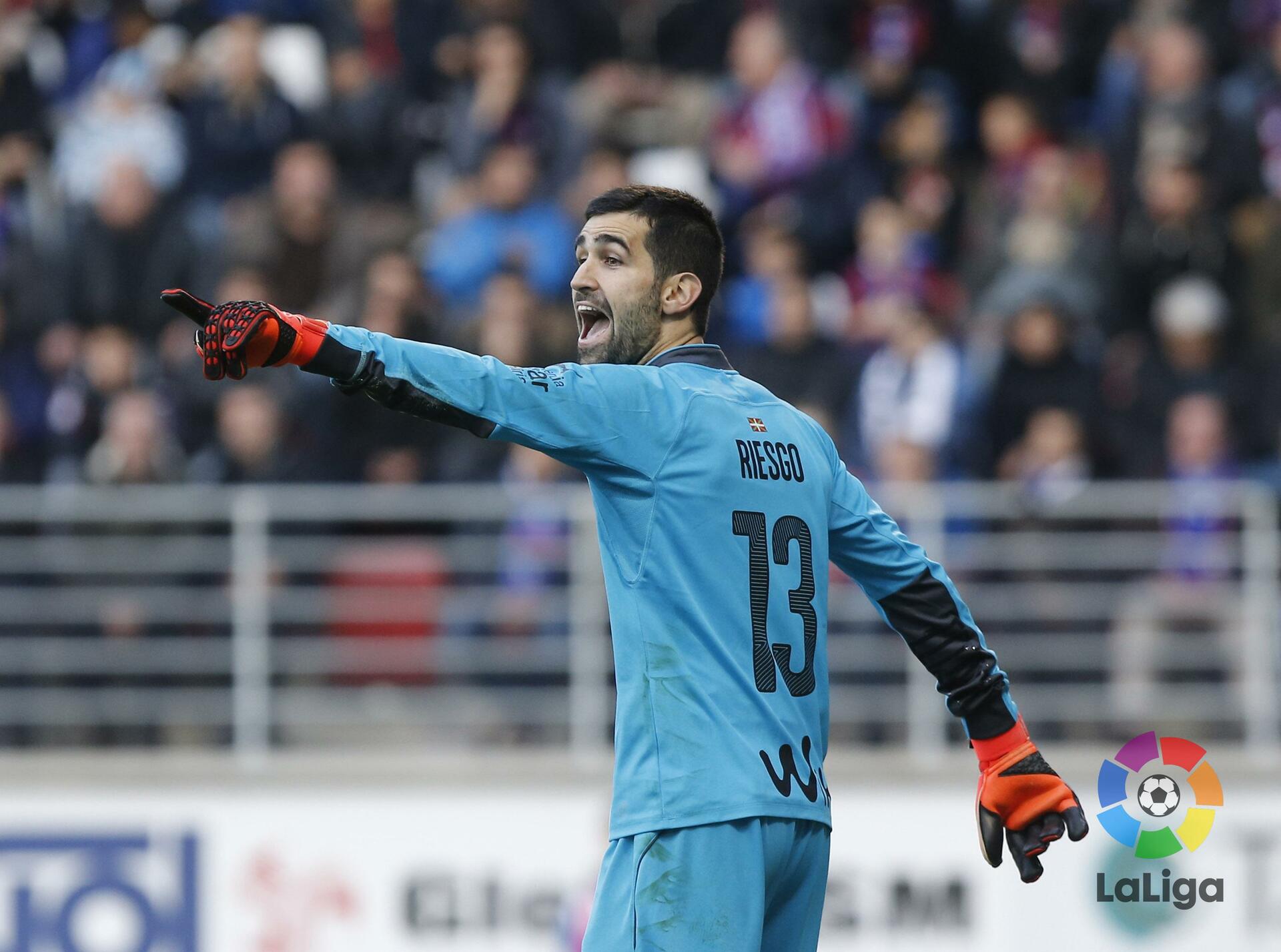 Riesgo: If we play our game and are physically strong we have a lot to gain in Anoeta
In comments made on the official SD Eibar Website, the club's goalkeeper says that «if we play our game, being brave, making life difficult for our rival by pressing up field and being physically strong then we have a lot to gain».
Riesgo, who played seven seasons with real Sociedad, said it would be «a very special derby for the Guipuzcoans, we hope its a good, intense, game, that the fans enjoy and if we win, then even better».
«I hope we continue with the good trajectory in the League, let's play a good game and get at least a point. We know that Real have a good team and that it will be hard to win», he affirmed.
In his opinion, yesterday's defeat in Ponferrada won't influence the team's morale. «We hope to play a good game and come away with something positive».
Regarding Real Sociedad, he said that «they haven't started as well as they had hoped because they have put together a good team. For sure they will improve as the season progresses and will be in the top ten at the end». «I spent a few years there and playing against them is something special», he confessed.