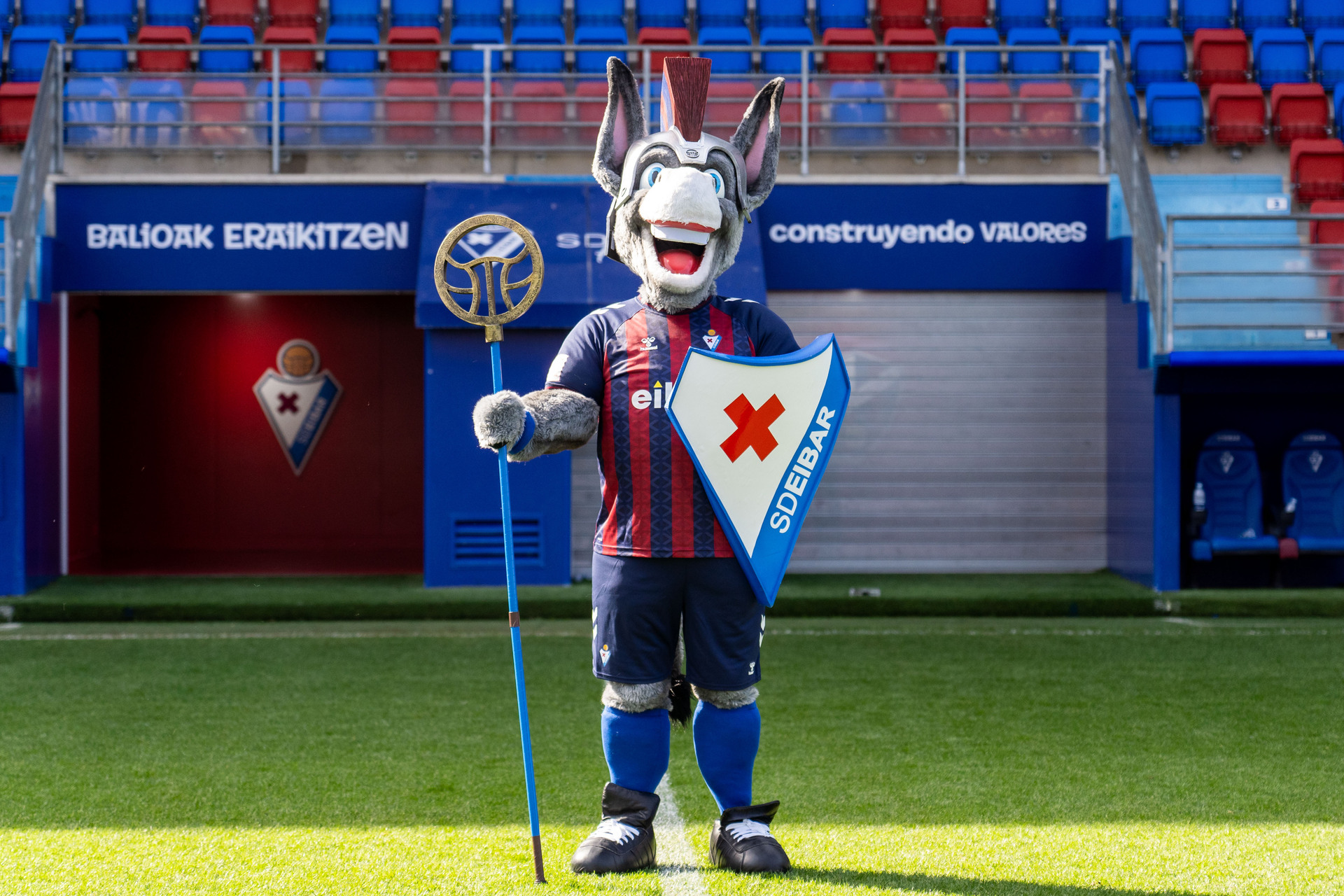 SD Eibar's new mascot Pantxika will be presented to the public this Sunday
Pantxika, Sociedad Deportiva Eibar's mascot, will be presented to the public this Sunday, the 15th. In the morning, he will be present at the City of Eibar Adapted Football Tournament, which will be played at the Ipurua Annex from 11:30 to 14:00. SD Eibar, Athletic Club, Real Sociedad and Deportivo Alavés will compete in the competition. In the afternoon, our mascot will accompany the men's first team, which will host Huesca at Ipurua.
The club announced a few months ago that the mascot would be a donkey, an animal that brings together some of the distinctive values of the club: hard work, perseverance, humility and sympathy. Fans were given the opportunity to choose name between the following options: Armagin, Astogintxo and Pantxika.
Finally, and after receiving more than a thousand votes on the club's official website, Pantxika has been the name chosen by the supporters.
Pantxika will delight the little ones, and will be present at the matches played by both the men's and women's first teams at Ipurua, as well as at other events organized by SD Eibar and SD Eibar Fundazioa.