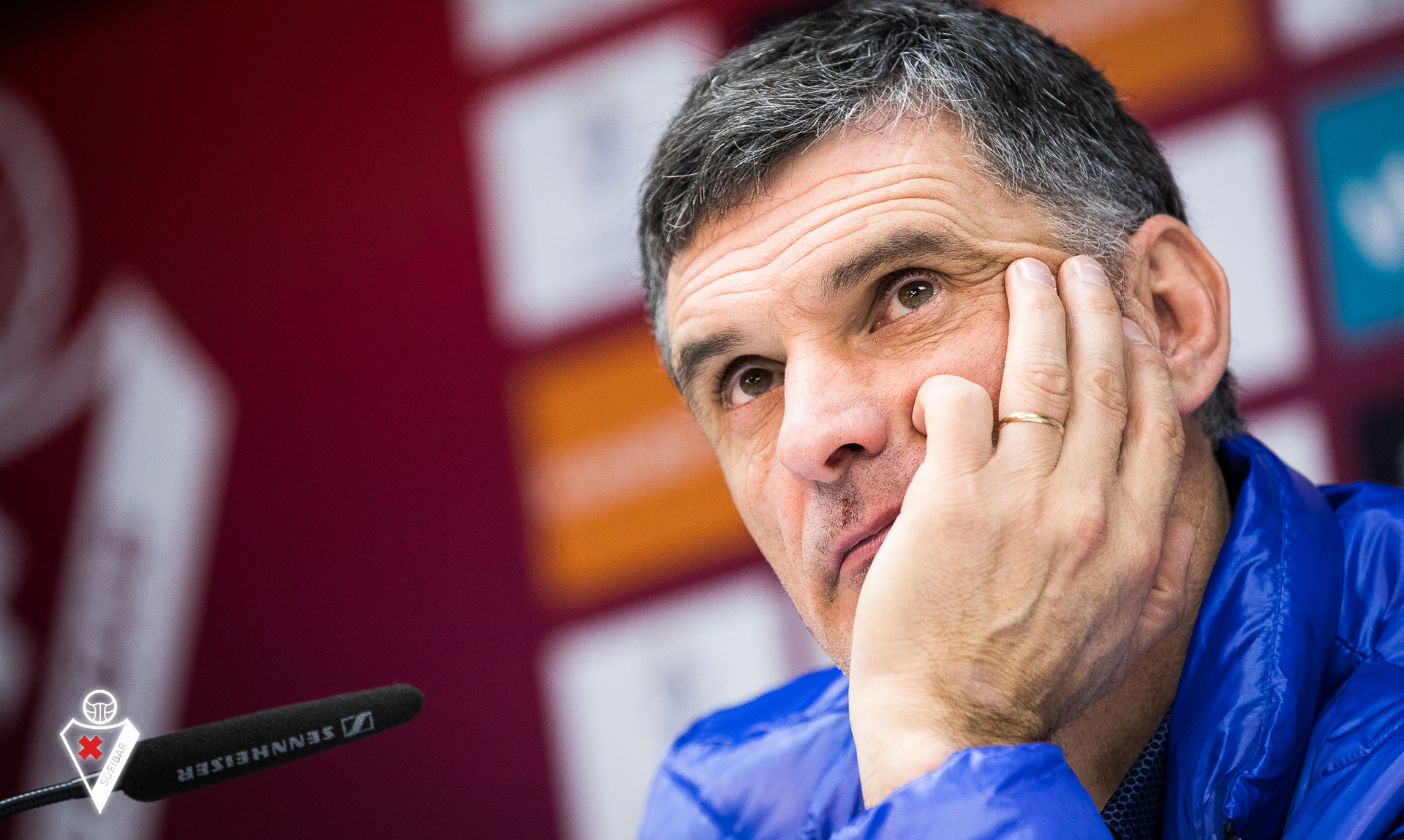 Mendilibar: We want to compete and win tomorrow's game
SD Eibar will have to overturn a 3-0 first-leg deficit if they're to progress in the Copa del Rey
SD Eibar coach José Luis Mendilibar today insisted that his side head into tomorrow's Copa del Rey quarter-final second-leg clash at Ipurua intent on "winning the game and competing".
The Armeros will have to overcome the 3-0 reverse they suffered in the first leg if they're to remain in the competition.
Mendilibar is without the injured Asier Riesgo, Iván Ramis, Anaitz Arbilla and Kike García, whilst Gonzalo Escalante is suspended for this clash. Also set to miss out is Antonio Luna, who is suffering with some discomfort, which, at this stage, doesn't look likely to affect his involvement in Saturday's meeting with RC Deportivo. In view of these absences, Mendilibar has drafted in the following three players from the feeder team, CD Vitoria, to make up his squad: Markel Areitio, Imanol Sarriegi and Josué Dorrio.
The squad list is as follows: Yoel, Areitio; Capa, Dos Santos, Lejeune, Gálvez, Dani García, Fran Rico, Rivera, Sarriegi, Adrián, Rubén Peña, Bebé, Pedro León, Inui, Josué, Enrich and Nano.
Speaking in his pre-match press conference, Mendilibar recognised that his side has "little chance" of progressing, before adding that, "if we get an early goal, we'll have to see what happens".
The Armeros' boss also declared that he's in no doubt that Atlético Madrid will treat the game with the respect it deserves and won't be relying on their three-goal advantage from the first leg.
"Our involvement in the Copa del Rey is good for us, but it's true that the injuries we've picked up in the last few weeks have disrupted things and there are players who are getting more game time than I would like".
With the first half of the campaign now over, Mendilibar offered his thoughts on how he sees the rest of the season panning out, "The team is now more established and I think that we'll have a better second half of the season than we have done in previous years".