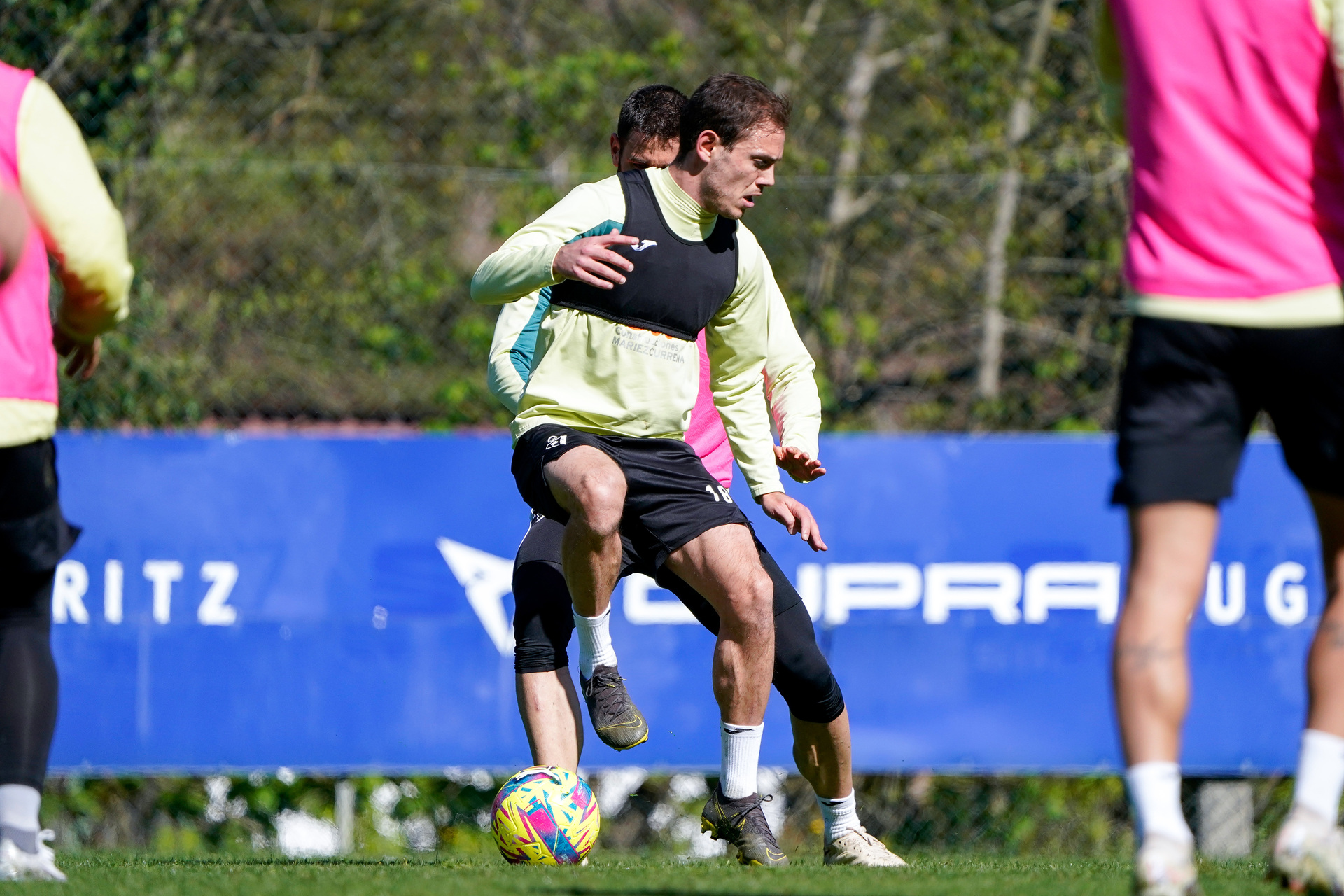 Jon Bautista: It's an important game and we're going for the three points
The Eibar striker stressed that beating a direct rival is important and will be the way to achieve our objective
Jon Bautista stated that "it's an important game and we're going for the three points" as he looked ahead to Sunday's game against Levante UD at Ipurua
Speaking at a press conference ahead of the match, the Eibar striker stressed that "beating a direct rival is important and will be the way to achieve our objective".
THE TEAM
"The team is working very well in every training session and we've arrived well to this stage of the season. We knew that the end of the season was going to be difficult, there are many teams at the top, we all want to win, and we know it's difficult."
IMPORTANCE OF THE MATCH
"It's an important match and I'm sure that it's going to be very nice to watch for the fans. We hope the three points stay at home and we are going to aim for that. Winning against a direct rival is a big boost and is the best way to help us achieve our objective."
HEAD TO HEAD
"You always think about it, throughout the season. It's important to have won the head to head in the matches in which you face the top teams and we will go to win to get that advantage."
LEVANTE UD
"They are a good team, with good players and a great squad, but we hope to play a good game and get the victory."
IPURUA
"It has to be the differential factor, it has always been and we hope it will be like that, more so at this end of the season. It's going to be important that the fans are with us and give us that energy boost to get the win."
MONTH OF APRIL
"We all know that coming out of the month of April well is the most important thing. We are in the final stretch, all of us at the top are playing for something. There are direct battles and the table could be settled by these battles."
RESULTS
"It's always better to win, but in the last two matches we have also seen that we have drawn both games and we stay on top. In Segunda it is very difficult to beat those at the top and those at the bottom and although the best thing is to win, it is important to pick up points every matchday and that is the goal to stay at the top."
THE FANS
"The fans have always been key. We've already seen that both at home and away games there are a lot of Eibar fans and for us it's a great support. They are our number twelve and it all helps. We have a 10 out of 10 fan base."
FORM
"I'd say I'm in the best form of the season. I've been working since the beginning of the season and now I'm more confident. Although now I have more prominence, I've always been comfortable here and willing to help the team."