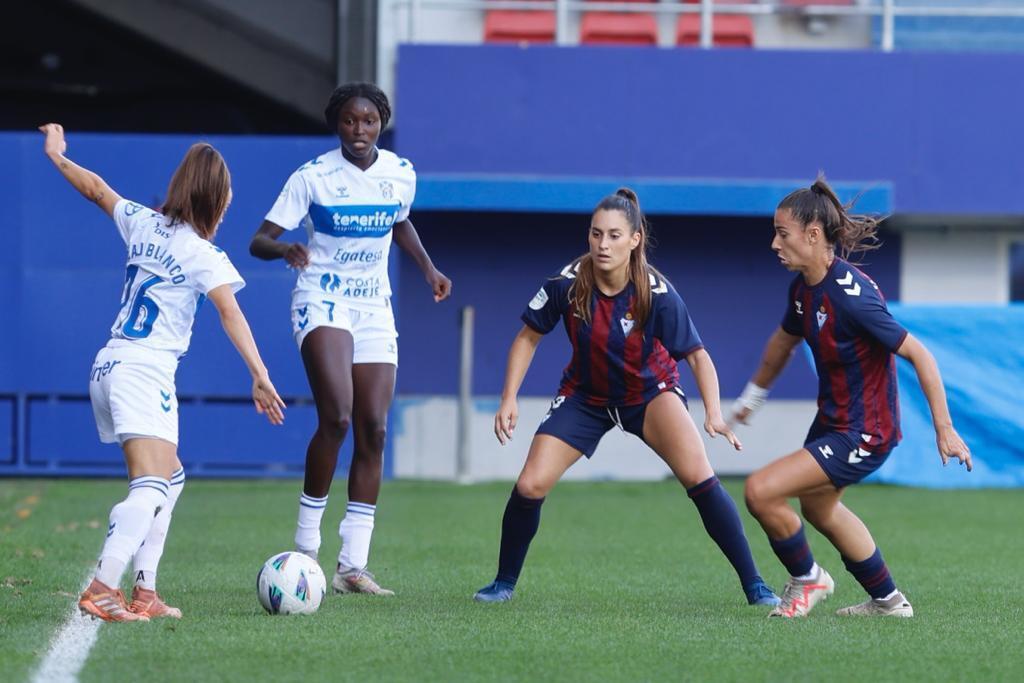 Eibar can't secure the first home win vs UD Tenerife
Las Armeras suffered their third defeat, falling 1-0 at Ipurua
The Eibar women's team were unable to avoid falling to defeat at home on Sunday. In the first half, Las Armeras started stronger than in previous games, with the team gradually adapting to life in Liga F. However, after Tenerife came close to conceding, the team from the Canary Islands managed to take all three points.
Las Armeras pushed and reached the opposition area on several occasions, but couldn't convert the chances into a goal and went in 1-0 down at half-time. Overall, the game was very evenly matched between Eibar and the Canary Islanders, with the home side giving everything they had to try and level the scores.
The opposition enjoyed more possession and more sights of goal, but Eibar once again proved to be strong at the back. They limited the opposition's chances thanks to a strong defensive wall, with multiple headed clearances from Jujuba and Miralles.
In the second half of the game, Eibar didn't let their heads drop despite going behind, and they went on the attack. Yerai Martin made five changes during the second half of the game, but Eibar weren't able to achieve the home victory they and the fans wanted.
The next chance to secure that first home win of the season won't come for two more weeks, as the team will play Real Sociedad at  Zubieta next Saturday but before that, they'll take on La Solana in Ciudad Real in the second round of the Copa de la Reina in midweek.