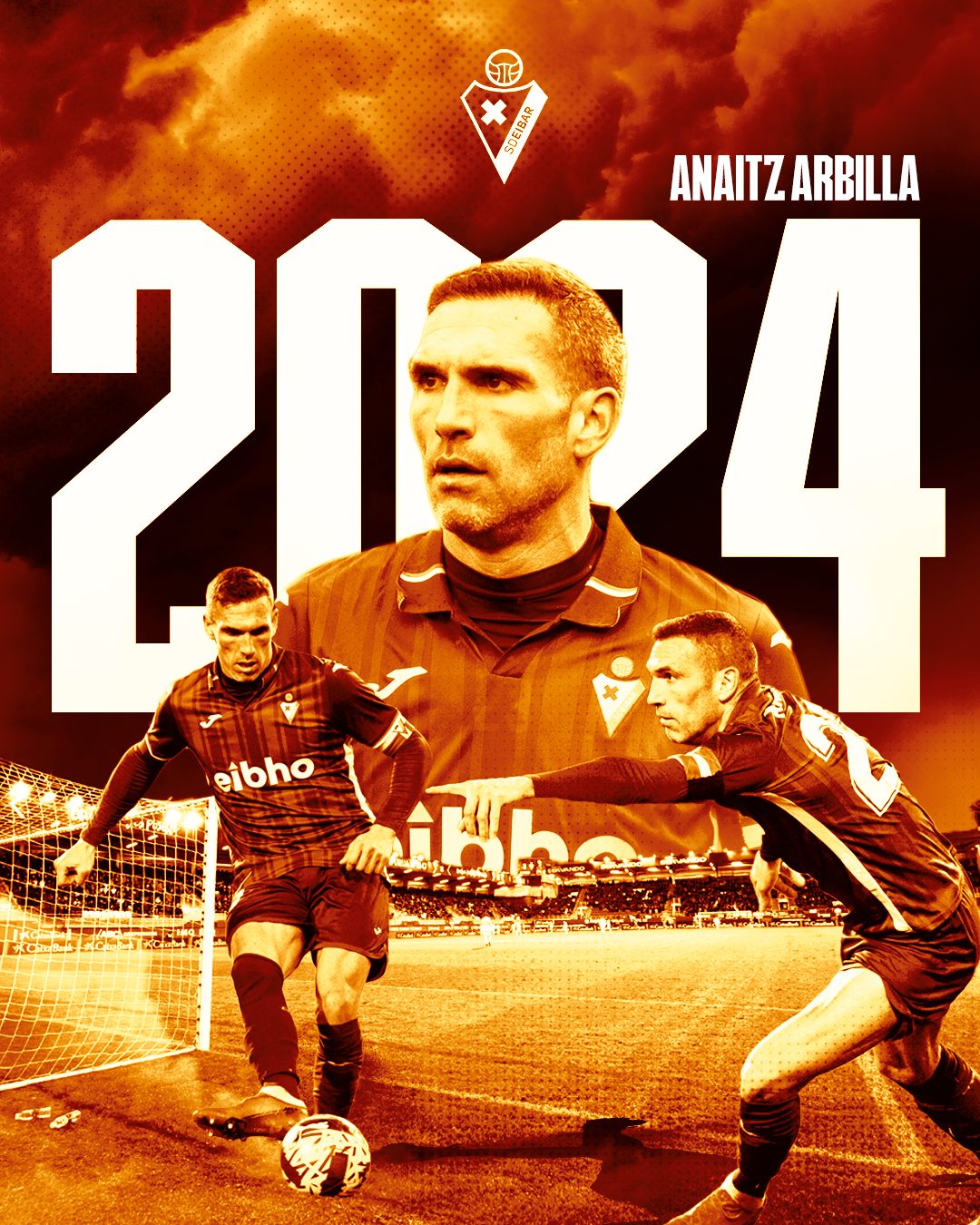 Arbilla renews to stay as an Armero until 2024
Anaitz Arbilla has extended his contract with SD Eibar until 2024.
Anaitz Arbilla will remain at Eibar until at least June 2024, with SD Eibar and the men's first-team captain having reached an agreement to renew his contract for a further season.
Arbilla joined Eibar seven seasons ago, in 2016/17, and the upcoming campaign will be his eighth with the club. The captain is just eight games away from reaching 200 appearances as an Armero player. So far, he has worn the Azulgrana shirt 192 times, scoring four goals and providing seven assists.
The defender from Navarre, who will turn 36 in May, has played 24 games this season, totalling just over 2,000 minutes. Last season, in 2021/22, he played 26 games