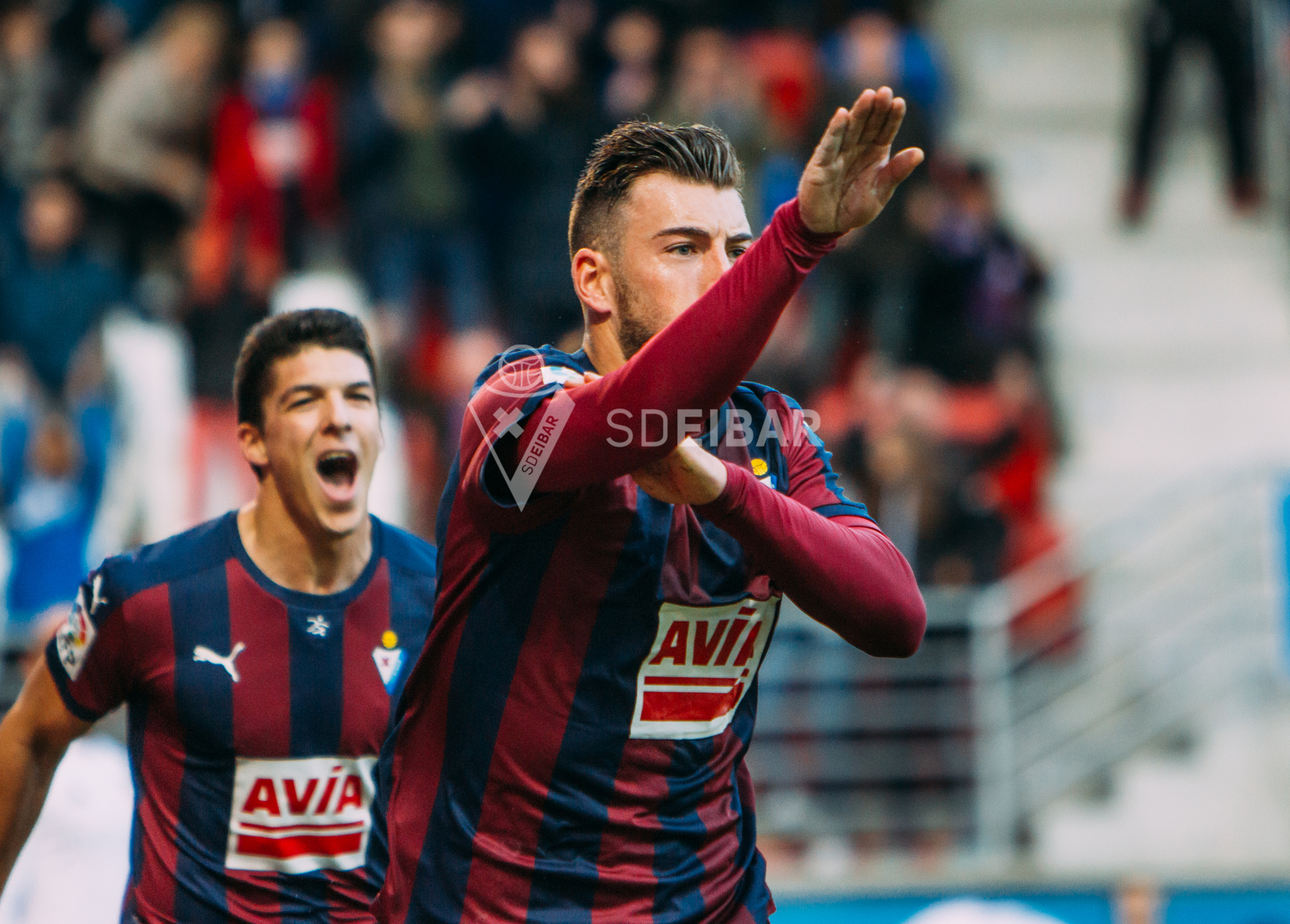 A missed penalty and bad luck leave Eibar without the three point prize they deserved
The goal by Sergi Enrich on the stroke of half time was cancelled out by an own goal from Juncà. Saúl missed a penalty at 1-0
Eibar deserved to take the three points after dominating the whole game against a Valencia side that never threatened the armera goal and only scored thanks to an own goal by David Juncá in a moment of bad luck in the 85th minute. Domenech the goalkeeper was the hero for the Valencians.
As happened in Villareal, Eibar didn't take advantage of a penalty when they were winning 1-0, and lost two points in the final phase of the match. The final stages of the games are punishing Eibar, who also lost a point last Sunday in Anoeta through an extra-time goal.
Mendilibar's team played an excellent game and clearly dominated Valencia, especially in the first half during which they had various goal scoring opportunities and first Saúl and later Keko Gontán were rapiers on both wings.
As early as the 13th minute Borja Bastón could have scored from Keko's pass but Mustafi got in front as he was preparing to shoot. In the following move, Sergi had the goal in his sights, but a save in extremis by Domenech and the post conspired to prevent the goal.
The goal for the home side came just as it seemed that the game would reach the break at 0-0. A brilliant combination between Keko and Ander Capa and his pass found Sergi Enrich who scored from inside the goalmouth. The first half had been dominated completely by Eibar, with fast and combative play that deserved greater reward.
Following the break, Valencia tried to take control of the match but came up against an Eibar team that wasn't prepared to be dominated and didn't concede any goal scoring chances.
The victory could have been confirmed in the 65th minute when the referee signalled a penalty in favour of the locals and sent-off Orbán for an incident in which Dani García received a blow to the head inside the area. Saúl took the penalty but Domenech guessed the trajectory and saved it. The follow-up shot by Borja went wide.
With a player less, Valencia tried to attack but couldn't get beyond the Eibar line, so that a local victory seemed certain.
However, in the 85th minute misfortune struck during action that ended with the ball in the back of the net, sent there involuntarily by David Juncá in his eagerness to clear the ball. Valencia had equalised without having created a single moment of danger during the whole game.
In added time, a counter attack by Paco Alcácer was stopped by a foul from Iván Ramis, who was sent off for the offence. The free kick gave way to the end of a game in which Eibar had done more than enough to deserve the three points.